Expert Witness Service

Credentials

Dr. Thompson has completed the following Expert Witness training and is aware of the Civil and Criminal rules, practice directions and protocols applicable to Expert Witnesses, as well as her role and duties to the court.

1) CPD in Writing Court Reports (2005)
2) Master Class Expert Witness Presenting Evidence in Court (2008)
3) BPS Becoming An Expert Witness (2014)
4) BPS Expert Witness Level 1 Essential Knowledge of being an Expert Witness (2014)
5) BPS Expert Witness Level 2 Report Writing (2014)
6) BPS Expert Witness Level 3 Presenting Court Room Evidence (2014)
7) BPS Expert Witness Level 4 Use of Psychometric Assessments for Court (2014)
8) Expert Witness Institute certified Medico-Legal Report Writing (Core Skills) (2014)

---
instructing solicitors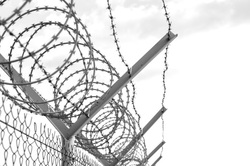 A downloadable version of Dr. Maria Thompson's CV is available here for consideration of your Expert Witness civil or criminal case requirements. Psychometric tests are routinely used as part of the assessment process. You are welcome to contact Dr. Thompson via email with details of your potential instructions.



Please note that DPCS does not accept instructions directly from claimants or defendants. You must instruct a solicitor to contact Dr. Thompson in order to ensure you obtain the best legal care and service.

---
Qualifications & areas of competence
Psychological trauma - including stress and PTSD following accident, injury, rape, medical incident, military service, traumatic childhood and life events.
Mental health
Adult Survivors of Abuse
Life Adjustment
Violence risk assessment
Suicidal risk and self harm
Psychopathology & Personality
Medico-Legal Reports
Mood disorders: Depression Anxiety, Anger
Psychological assessment of adults and older adults
Psychosis & Dissociation
---
downloadable CV for Dr. Thompson
Disclosure & Barring Certificate & Professional Liability Insurance for Expert witness work
Enhanced Disclosure and Barring Certificate issued: 6th January 2017.
Professional Liability Insurance up to the value of £5,000,000. This includes Expert Witness cover and insurances normally provided by Public Liability, Professional Indemnity, Product Liability, Libel & Slander.
DPCS Expert Witness Terms Of Engagement
Downloadable DPCS Terms of Engagement
Report turnaround time & fee schedule
Expert Witness Fees 2017 - Available on Request
downloadable report turnaround & fee schedule