booking an appointment


Booking Appointments by Telephone & Voicemail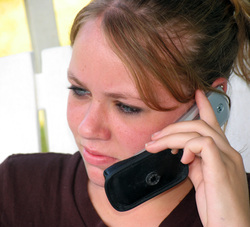 Call 0117 959 6405 during clinic hours from 9.00 am to 5.30 pm. Leave your name and number with a member of the Reception Team and Dr. Thompson will return your call as soon as possible to arrange a mutually convenient time and practice location.

If you would like to speak to Dr. Thompson directly about arranging an appointment, call the DPCS Mobile on: 07532 182768.

From 5.30 pm to 9.00 am your call will automatically be put through to the DPCS mobile voice mail. Please leave your name and number and Dr. Thompson will return your call the next working day to discuss your requirements and arrange a convenient appointment.

---
Booking an appointment by email
To book an appointment by email, please provide your name, contact details and requirements to:
enquiries@desideratumpsych.com
(Or, just press the email icon at the top of the page). Arrangements for your first appointment can be made over email.
Booking an appointment using the 'contact us' form
Alternatively, you are welcome to provide your contact details below by completing the 'Contact Us' form. Please state the type of therapy you are interested in (or clinical or lecturing assignment Dr Thompson maybe able to assist with). You will be contacted as soon as possible during office hours, for further details and to schedule a first appointment.